It's that wonderful time of year again.  Our fall class schedule is packed with techniques, patterns, and projects we hope you'll love. We're introducing a  12-part course for new knitters, Building Blocks, a fun and easy way to master many major knitting skills and leave the label "beginner" behind.  The Saturday Skill Builders series returns with free presentations of useful techniques every knitter should know. Please join us for free demonstrations of weaving and lace blocking, too!
We're very excited to announce Kate Gagnon Osborn and Courtney Kelley from The Fibre Company will be our special guests Saturday, November 3. They'll begin with a lace workshop, followed by a book signing and trunk show for their new book, November Knits. All Fibre Co. yarns will be on sale!  Here are all the details…
SATURDAY SKILL BUILDERS / FREE
Ann Ross
Join us Saturdays, 12:00-1:00 p.m., to learn useful knitting techniques and tips. Bring needles and yarn if you'd like to follow along with the demos.
September 15: CAST ONS
September 29: BIND OFFS
October 13: MATTRESS STITCH FOR SEAMING
October 20: INCREASES
October 27: DECREASES
November 10: GETTING GAUGE
November 17: GRAFTING
December 1: JOINING YARN & WEAVING IN ENDS
 
Crochet 101 / FREE
Catherine Molski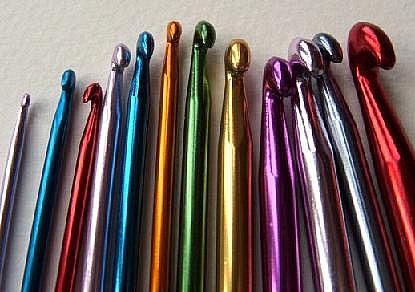 Just like our Knitting 101 lessons, but for crochet! Learn the fundamentals of crochet – foundation chain, single, and double crochet – on Saturday mornings, 10:30-11:30 a.m.
September 15, September 22, October 27
LACE BLOCKING DEMONSTRATIONS / FREE
Watch as a shapeless bundle of knitting becomes a spectacular Echo Flower lace shawl, with a little help from blocking wires, pins, and a yardstick.
Saturday, September 15, 2:00 p.m.
Thursday, September 20, 5:30 p.m.
WEAVING DEMONSTRATION / FREE
Weaving ~ Another Way to Love Yarn!
Linda Mesavage, our resident weaving guru, will demonstrate weaving in action on a portable rigid heddle loom. You'll get a chance to try a few picks for yourself – a pick is a shot of weft or a "row" in weaver speak. Linda will bring a selection of her finished woven projects to inspire you. Handouts will be provided. Come see why weaving is on a rigid heddle loom is becoming so popular! Limited seating. Please let us know by Wednesday, September 19 if you plan to attend.
Saturday, September 22, 1:00-2:00 p.m.
NEW SERIES for New Knitters!
Building Blocks

Become a better, more confident knitter with Building Blocks. Twelve different pattern squares teach major knitting skills step-by-step, producing a beautiful sampler afghan. Knit/purl patterns, increases and decreases, cables, slip stitches, chart reading, bobbles, and much more will be covered. Free online video tutorials are also included. Each session will be offered twice, first on a Thursday and again on a Saturday, so you won't have to miss a single one. The second six blocks will be taught January-March, 2013. Purchase of the Building Blocks manual required. $5 per session, payable at start of class.
Block #1: Knit & Purl
Thursday, September 27, 5:00-6:30 p.m.
Saturday, September 29, 10:00-11:30 a.m.
Block #2: Charts
Thursday, October 11, 5:00-6:30 p.m.
Saturday, October 13, 10:00-11:30 a.m.
Block #3: Yarn Over and Bobbles
Thursday, October 25, 5:00-6:30 p.m.
Saturday, October 27, 2:00-3:30 p.m.
Block #4: Simple Decreases
Thursday, November 8, 5:00-6:30 p.m.
Saturday, November 10, 10:00-11:30 a.m.
Block #5: Cables
Thursday, November 15, 5:00-6:30 p.m.
Saturday, November 17, 10:00-11:30 a.m.
Block #6: Right Twist
Thursday, November 29, 5:00-6:30 p.m.
Saturday, December 1, 10:00-11:30 a.m.
SPECIAL GUEST EVENT
Lace Workshop, November Knits Book Signing & Trunk Show, Fibre Co. Sale
Courtney Kelley and Kate Gagnon Osborn, authors of Vintage Modern Knits and the creative minds behind Kelbourne Woolens/The Fibre Company, will be our guests on Saturday, November 3 to debut their latest book, November Knits.  Kate and Courtney will lead a 2-hour lace workshop (see below) using Kate's iconic free shawl pattern Springtime Bandit. After their class, they'll be available to sign copies of their new book and will host a trunk show of November Knits designs. They're also going to surprise us with a "treasure chest" of Fibre Co. yarns that we don't currently stock. Our entire inventory of Acadia, Road to China Light, and Organik will be 10% off. Full bag special orders of any Fibre Co. yarn will also be discounted 10%.
SPRINGTIME BANDIT WORKSHOP
Saturday, November 3, 11:00 a.m.-1:00 p.m.

Learn from the designer! Courtney and Kate will cover the provisional cast on, reading the chart symbols, how to count your stitches, how to correct mistakes, and how to read repeats. They'll also talk about their design process at the Fibre Co., yarn and color development, and more. $40. Class space is limited. Advance registration required.
SOCKS TOP DOWN ON DPNs
Ann Ross
Learn to knit socks in the traditional style, cuff down with double pointed needles. Project is a half-size pattern that will introduce you to "sock anatomy." Class fee includes a copy of a mini-sock pattern and sufficient yarn to complete the project. One session, $45
Friday, September 28, 1:00-4:00 p.m.
Wednesday, November 28, 2:00-5:00 p.m.
ENTRELAC SCARF
Carolyn Kern
Entrelac is a knitting technique that creates a lattice pattern, ideal for self-striping yarn. Class project is Basic Entrelac Scarf by Lisa Shroyer.  One session, $45
Saturday, September 29, 12:30-3:30 p.m.
BEGINNER STRANDED KNITTING: EQUILIBRIUM COWL
Carolyn Kern
Using Carolyn's original reversible Equilibrium Cowl pattern, you'll learn the two-handed method of Fair Isle stranded colorwork. Two sessions, $60
Saturday, October 6, 10:30 a.m.-12:30 p.m.
Saturday, October 20, 10:30 a.m.-12:30 p.m.
KNITTING LACE FOR THE FIRST TIME
Ann Ross
English Mesh Lace Scarf will introduce you to the addictive world of lace knitting. Learn basic increases and decreases, chart reading, catching mistakes in lace repeats, and how to add beads to your stitches as you knit. One session, $45
Wednesday, October 10, 2:00-5:00 p.m.
MAGIC LOOP TOP DOWN SOCKS
Catherine Molski
Learn the Magic Loop method for knitting socks cuff down. Project is a half-size pattern that will introduce you to "sock anatomy." Class fee includes a copy of a mini-sock pattern and sufficient yarn to complete the project. One session, $45
Saturday, October 13, 1:00-4:00 p.m.
INTERMEDIATE CABLES: GRETEL HAT
Kathy Hahn
Knitting this pretty lattice patterned beret in the round on circular needles and DPNs, you'll learn cabling without a cable needle and how to customize the hat shape. One session, $30
Thursday, October 18, 6:00-8:00 p.m.
HEMMED HATS FOR THE WHOLE FAMILY
Ann Ross
Choose any size for this comfortable hat that starts with a double thick hemmed brim rather than ribbing. One session, $30
Friday, October 19, 2:00-4:00 p.m.
ARANAMI SHAWL
Jill Schwartz
No shop sample has drawn more compliments than Aranami, a triangular shawl that shades from white to black. Learn how to make the garter stitch "wave" motifs and pick up stitches to join them. One session, $30
Saturday, October 20, 2:00-4:00 p.m.
SOCKS TOE UP ON 2 CIRCULAR NEEDLES
Ann Ross
Knit a half-size practice sock on 2 circular needles, learning Judy Becker's Magic Cast-on and toe up sock construction. Class fee includes a copy of a mini-sock pattern and sufficient yarn to complete the project. One session, $45
Wednesday, October 24, 2:00-5:00 p.m.
Friday, November 2, 1:00-4:00 p.m.
BEGINNER DPNs: FINGERLESS MITTS
Ann Ross
Never used DPNs before? No problem! These fashionable mitts with front lace panels will familiarize you with small circumference knitting on DPNs. One session, $30
Saturday, November 10, 1:30-3:30 p.m.
THRUMMED MITTENS
Catherine Molski
Make the warmest mittens ever. Learn how to work thrums into your knitting to create a soft wool inner lining.  One session, $30
Saturday, November 17, 1:00-3:00 p.m.
BEGINNER CABLES: ELISBETH HEADBAND
Ann Ross
The Elisbeth Headband is a great first cable knitting project and a great gift for both men and women. It's also part of a coordinated design collection that includes a cap and two cowls. One session, $30
Saturday, December 8, 11:00 a.m.-1:00 p.m.
Knitting 101 / FREE
Instructors: Ann Ross / Jill Schwartz
Ready to be a knitter?  Stop in the shop for an hour on a Tuesday afternoon. You'll learn the basics: to cast-on, knit and purl, and cast-off. No advance registration required.
WEEKLY Stitch & Spins / FREE
Come to a Stitch & Spin session and bring whatever project you'd like to work on.  Enjoy the company of your fellow knitters, crocheters, and spinners. Coffee and tea available.
Thursdays, 6:00-8:00 p.m.
Saturdays, 1:00-4:00 p.m.
GOSH YARN IT! CLASS POLICIES
To register or request more information, contact Gosh Yarn It!, 570.287.9999, or info@goshyarnitshop.com
Complete supply lists will be provided with registration.
Basic knitting skills are required for all our classes. You must know how to cast on, knit, purl, and bind off. If you'd like help mastering the fundamentals before taking a class, drop in on a free Knitting 101 session (see above).
Unless otherwise noted, supplies are not included in class fees.
In-stock supplies for all classes may be purchased by class participants at a 10% discount either in advance or on the day of the first class. (We really appreciate your buying all your class supplies from us!)
Classes are filled on a first come, first served basis. Payment is due when you sign-up.  We accept reservations by telephone with payment by Visa, MasterCard, or Discover.
A pre-paid class fee will only be refunded if at least 5 days advance notice is given that you will not be attending.  If fewer than 5 days notice is given, a refund will only be made if we are able to fill your space in the class with another student.   An un-refunded class fee is transferable and may be used to register for future classes.
Class size, unless otherwise noted is 3-6 students. Gosh Yarn It! reserves the right to cancel or reschedule classes that do not meet the required minimum enrollment (but we hope we'll never need to).  A missed individual session of a class cannot be refunded or made up (but we'll be happy to try to help you catch-up on what you missed).  Any class cancelled due to inclement weather will be re-scheduled.